Please use the Search Box above to search for keywords related to your issue. Using one or two keywords works best.
For quick answers to general usability questions, we recommend your visit our friendly
Trainz forums,
To submit a Support Ticket, click on the Troubleshooter Button, then follow the steps through to the appropriate Category. Login using your Simulator Central or MyTrainz Username and Password.
Note: Support tickets are generally answered in 1-3 days. Your patience is appreciated.

Trainz a New Era Platinum Edition Registration
Posted by N3V Games (Paul) on 05 October 2017 10:43 AM
Different versions of Trainz a New Era may require different methods to register and authorise.
The "Platinum Edition" comes with a Product Key that is used to both register your "Standard Edition" installation plus unlock the Bonus DLC content.
Once unlocked, your bonus content will be available to download in-game next time you start Trainz (as long as you have your MyTrainz username and password entered in the Launcher and you are online)..
You will also have access to the Trainz Download Station and almost 500,000 additional items you can download free.
NOTE: If you already have a MyTrainz account, then you don't need to create a new one. If you already own TANE, you will still need to follow part two of the guide below to unlock the DLC items.
Registration Guide
Your DVD edition comes with a guide inside the box that includes your Product Key. You must enter your serial number into both locations outlined to have full access to the TANE Platinum Edition.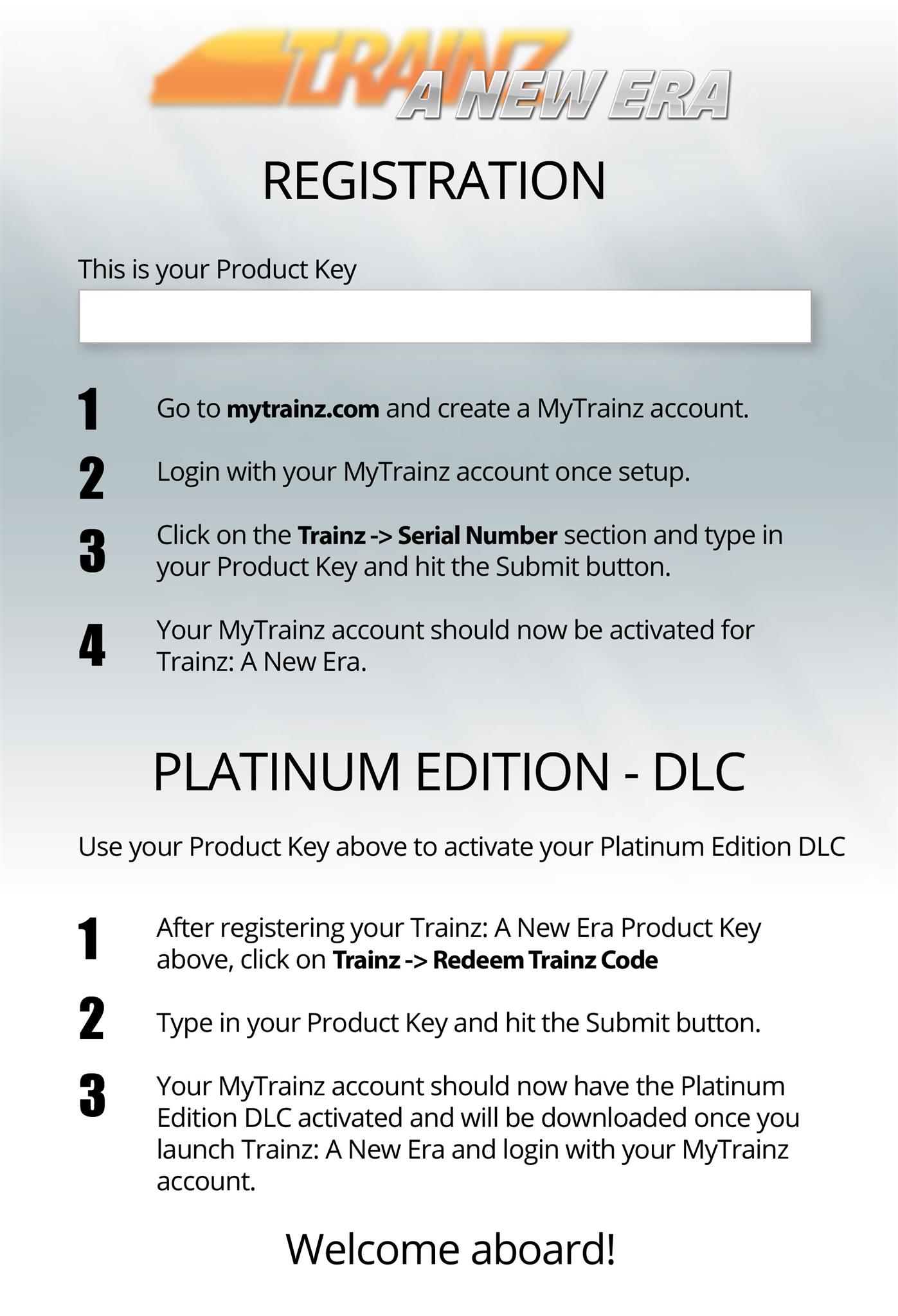 TANE, Bonus, DLC, Stack, Social, Redeem, Platinum, Content
---